Design help – request for comments…
This is a desk I started about 4 years ago. I have some of the parts roughed out and they've been collecting dust for about 3 years now. Part of the problem is that there are a couple of things that don't "feel" right to me yet. Part of the plan was to field-engineer some modifications as it comes together and see what works firsthand.
The 3 years of stalling suggests that this was a bad plan. I'm looking to either get more confidence in this going forward or figure out what to tweak on it in sketchup. Please comment below with any design suggestions.
On the design – this design is inspired by the works of Michael Colca and Darrell Peart, whose designs are variations on Greene and Greene.  The curved bottom greatly complicates things but it's the part I most wanted to incorporate.  My initial build is in beech as I figure things out, if it works I might redo it in other woods.
Please let me know what you think, whether a specific suggestion or just any part that bothers you.  Every comment will help give this design some momentum in my shop.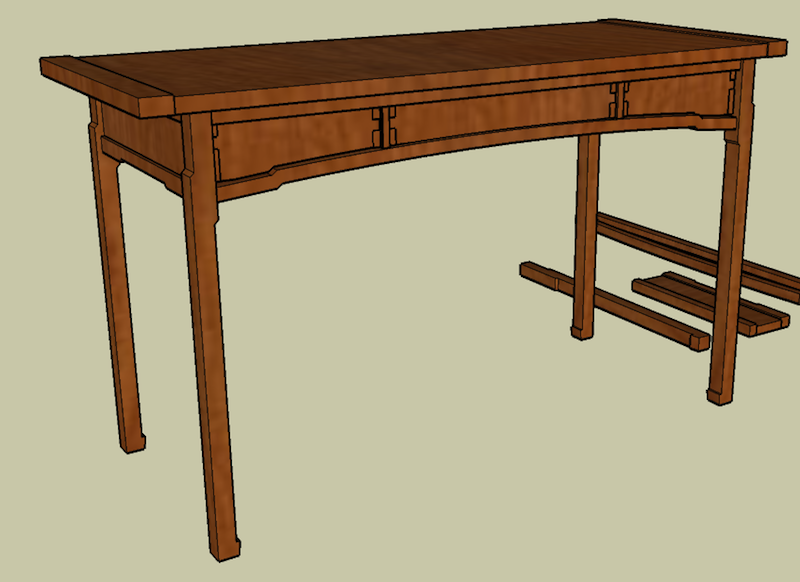 Just wanted to add a second view – here it is with the top removed and the drawers pulled out to show the skeleton.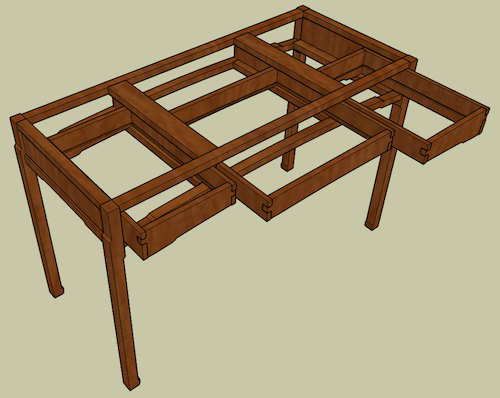 Please note: for site management/spambot prevention, comments are moderated and ability to comment closes in 2 weeks.